Just because I don't talk about it doesn't mean I'm not working on it.
Every peace has to be hand fabricated in my back yard and shop with a metric crescent wrench hack saw, and hammer.
It TAKES FOR EVER !
I put in some seats and added some support to the sides to carry the motor and drive.
I have a wooden 64" prop , used, coming .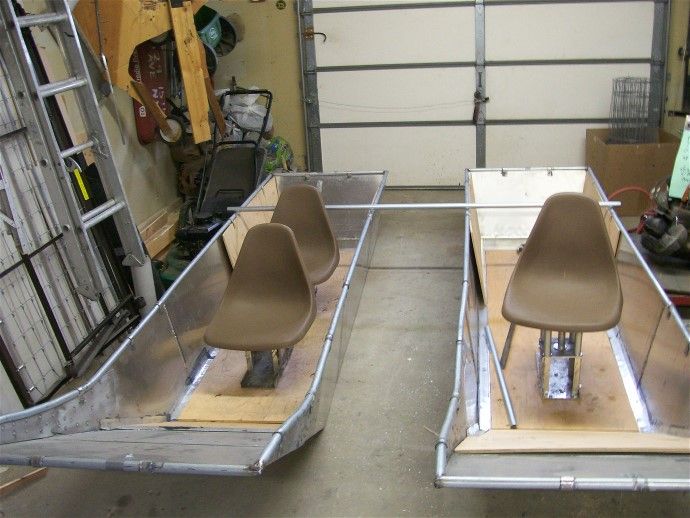 I imposed the motor and prop on to a Hull picture to kinda see where I'm heading