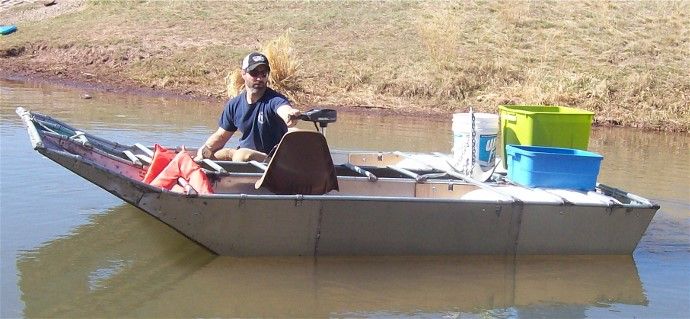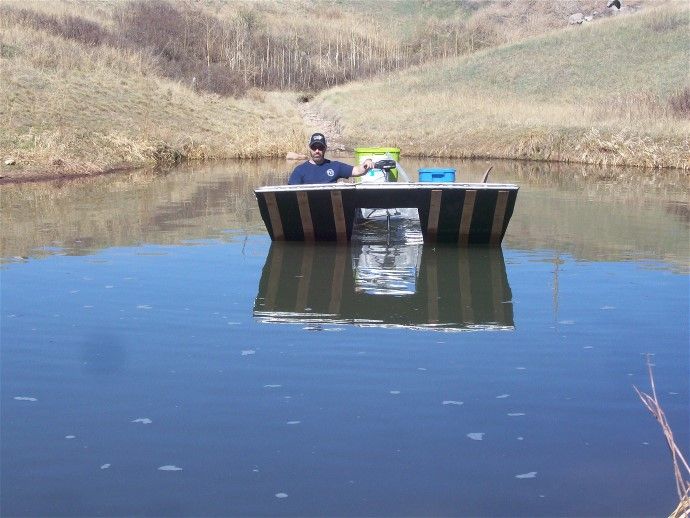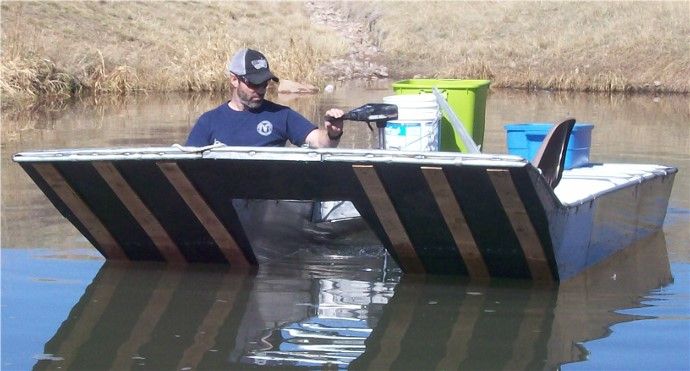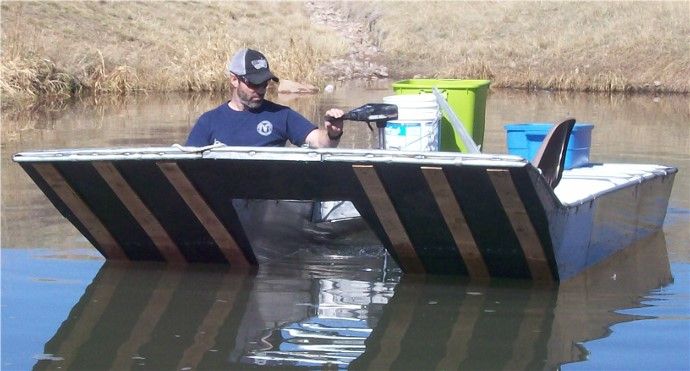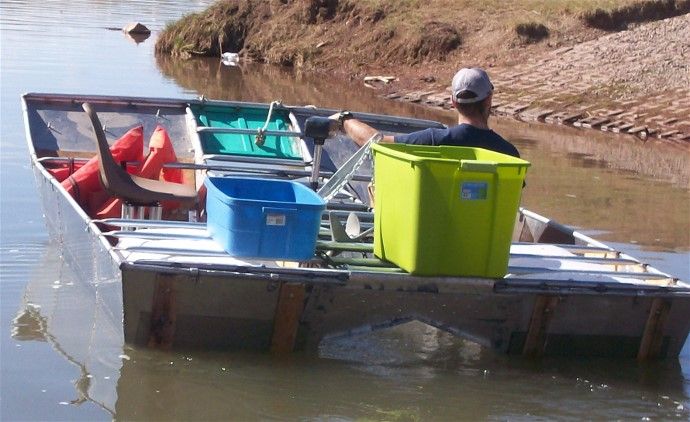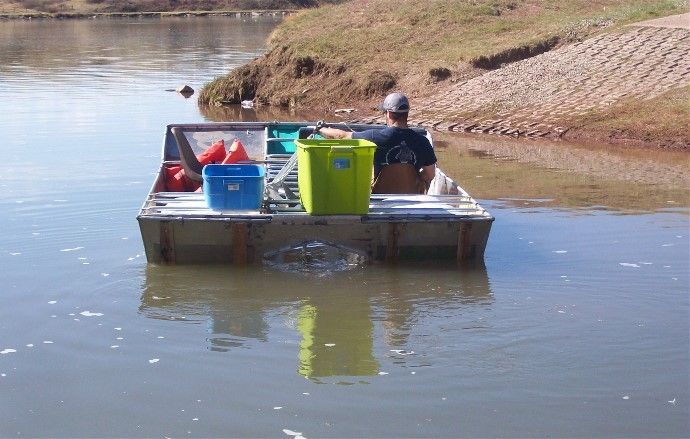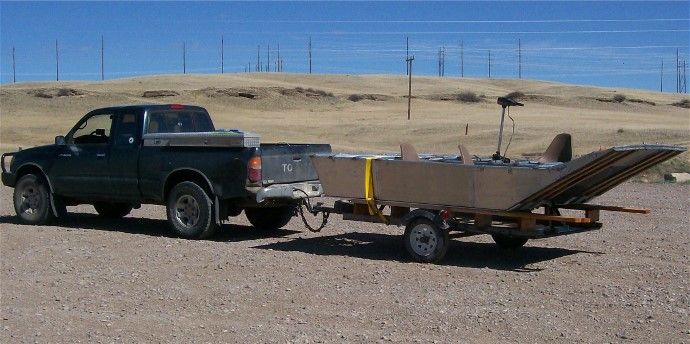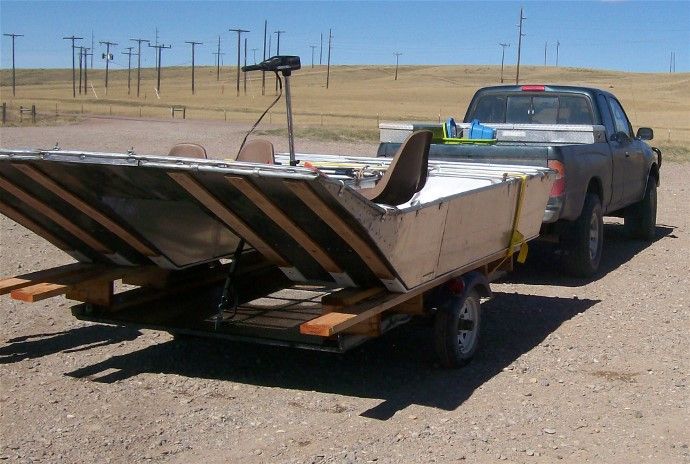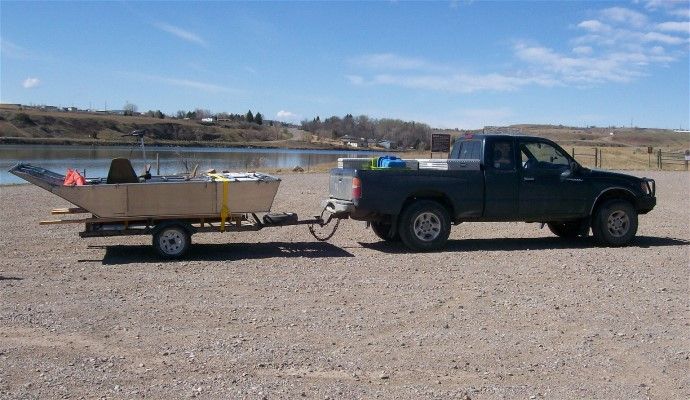 All went well.
the many holes I poked in the bottom to attach the HDPE and steel I was concerned for leaking.

WATER TIGHT Nice.

All the work on the bottom to make it slick seamed to work.
When I in hooked one of the tie downs in back the boat very nearly unloaded its self on the ramp...

We put about 400 pounds in water in tubs and pieces of Iron to see what it would be when the motor is on .
It does push it a little deeper then the last test.
It now is right at 5" of water with two people and the extra 400 pounds, a little deeper then I had hoped but I think it will still be ok, Hope anyway.
More later.